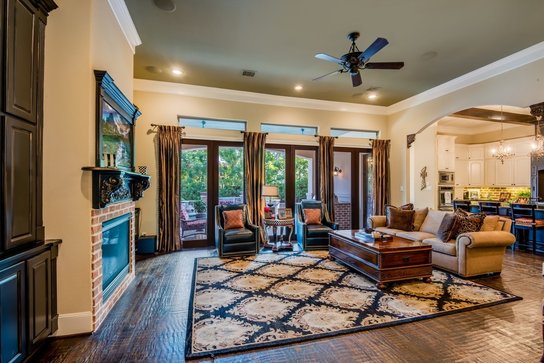 We are the leading high-end custom home building firm in the Houston, TX area. Regardless if you are wanting to get started on your dream home, or you want to start construction on your own business, our custom builders deliver quality construction you can count on. We respect true well done workmanship, and we take a team approach, which forms a positive, strong, and enduring relationship with all of our clients. The best form of advertising is word-of-mouth and we want you to tell your family and friends who constructed your gorgeous dream home or business for you.​
Our skilled team will listen to you, and we will create design ideas to help construct your custom project. We are the best in Houston, TX for providing superior high-end custom building services. In addition to being a luxury builder, we are also valued as a business that creates energy-efficient custom building projects.
With 10 years in the industry, we have a plethora of knowledge to offer you. When you decide to custom build your dream home, our design team will be happy to meet you and talk over what type of custom designs you desire. We give high quality, affordable services that can increase the value of your property.
We have the ability to handle everything related to custom building. From the ground-up construction to window installations, we have got you covered. We have become the luxury home builder of choice in Houston, TX and the surrounding areas. We have luxury building solutions that will transform your land into a work of art. If you are looking for a Houston luxury home building company that provides quality service, get in touch with us!
Our Photo Gallery
Best of our Event portfolio Photos
Our main priority is keeping you please with what you see at all times. Because we go the extra mile for referrals, we know the importance of retaining high standards and will complete your custom building project exactly like you imagined it. We can accommodate any size piece of land to achieve your luxury building project. Our luxury builders measure our success by your satisfaction, and we don't consider a luxury building job done until you said it is done.