House building in The Woodlands, TX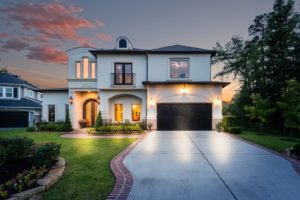 The Woodlands is a home community located just 27 miles north of downtown Houston, Texas, with natural lakes, ponds, lush forest and rolling terrain. This home community is known for its desirable real estate and residential construction is taking place to match the new home sales demand. Customs built homes in The Woodlands are a popular choice of residential construction with new residents eager to build their dream home in a home community that's designed to preserve nature. With parks and walking trails this is the perfect place for families that like the outdoors.
With over 10 years of experience and a successful track record in producing luxury home designs, Dream Works Properties excel in residential construction and are the perfect local builders for The Woodlands
Picture
. Building a new house is an exciting and rewarding experience, what makes it extra special is when you custom build your home from the ground up. Dream Works will bring your dream home vision to life right here in The Woodlands.
Dream Works Properties pride themselves on offering first class customer service and with their personalized architecture & interior design process, you can be an instrumental part of residential construction. Your ideas take centre stage every step of the way; after all this is your dream home. These local builders keep you in the loop from the minute plans get off the ground and give you confidence during the luxury home design process. Dream Works Properties works tirelessly to build a house that reflects your lifestyle, taste and financial plan. That is why your local builders at Dream Works Properties are recommended by hundreds of satisfied customers.
To demonstrate the quality residential construction that Dream Works Properties have created for families, check out luxury home designs in Bender's Landing, Houston Heights, River Oaks, Lake Livingston and the famous, Bluejack National. Their fine homebuilding experience means you can be confident that your home builders will deliver your dream home.
What's more, when you choose Dream Works Properties as your home developers, you can have access to an industry leading list of standard options that will inspire your dream home; you can choose from solid hardwood or natural stone floors to luxury baths and marble counters to decorate your new house, as well as the chance to build custom cabinetry. As professional house contractors and experts in architecture & interior design, there has never been a better time to build your dream home in The Woodlands.
What are you waiting for? It only takes one phone call to start the architectural design process with Dream Works Properties. Based in The Woodlands, these home developers really are your local builders. Visit the Dream Works Properties website today to learn more about your local builders and browse through the design homes gallery to see what your dream home could look like. It has never been easier to custom build a new house. Why not make family memories in custom built homes in The Woodlands with Dream Works Properties?